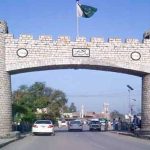 ISLAMABAD: Prime Minister Shahid Khaqan Abbasi has congratulated the whole nation on successful conduct of Pakistan Super League (PSL).
He said in a statement that revival of sports activities, growth of economy and restoration of peace are an evidence of government`s performance.
He said it was due to the vision of the federal government, cooperation of provincial governments and significant role of armed forces and law enforcement agencies that peace has been restored in Karachi.
Shahid Khaqan Abbasi said PSL has infused a new spirit in the whole nation and will also portray a positive image of the remarkable and unraveled city of lights, Karachi.
He said the government will keep working with same passion and zeal towards national peace and prosperity.