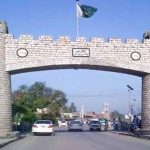 ISLAMABAD: Prime Minister Imran Khan has directed the local companies to expedite their exploration work in the oil and gas sectors.
He was presiding over a meeting held in Islamabad today to review issues pertaining to petroleum sector.
The Prime Minister directed Petroleum Division to extend every possible assistance to foreign companies working in this sector.
Prime Minister also directed to digitalize all the system and end of unnecessary red tapism to ensure every project in allotted time.