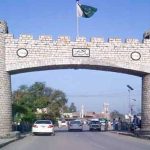 ISLAMABAD: Prime Minister Imran Khan has conveyed sincere wishes and prayers of the people of Pakistan to the Afghan brothers and sisters on the auspicious occasion of Independence Day.
In his letter to President Mohammad Ashraf Ghani, the Prime Minister said we pray that this auspicious moment marks the dawn of a new era of lasting peace and stability through an Afghan-owned and Afghan-led process.
He said Pakistan firmly stands with Afghanistan in all its endeavours to end the decades old violence and instability that has affected the region.
The Prime Minister said he looks forward to sustained high-level engagement with Afghan government to promote peace and stability and create a conducive environment for long-term economic development and prosperity of the two nations.