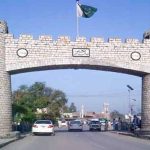 ISLAMABAD: Prime Minister Imran Khan has appointed Ehsan Mani as new chairman of Pakistan Cricket Board (PCB) on Monday.
In a tweet, the prime minister announced decision. "I have appointed Ehsan Mani as Chairman PCB. He brings vast and valuable experience to the job. He represented PCB in the ICC; was Treasurer ICC for 3 yrs and then headed the ICC for another 3 yrs."
Earlier, Najam Sethi announced his resignation as chairman PCB.