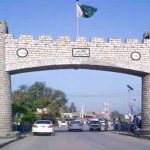 ISLAMABAD: Prime Minister Imran Khan has appreciated debt relief measures by G-20 countries, IMF and World Bank for developing countries, including Pakistan.
He was talking to Finance Advisor Dr Abdul Hafeez Shaikh in Islamabad on Thursday.
The Finance Advisor informed the Prime Minister about the planned approval of an additional 1.4 billion dollars concessionary financing from IMF to deal with economic impact of coronavirus.
He also updated the Prime Minister about the progress on various components of Economic Stimulus Package announced by the government.
Earlier, the Group of 20 nations on Wednesday announced a one-year debt standstill for the world s poorest nations as they struggle to deal with the coronavirus pandemic.
The G20, which brings together the world's largest economies, also reiterated the pledge to deploy "all available policy tools" to deal with the health and economic crisis caused by COVID-19.