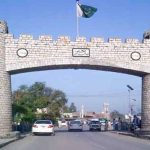 ISLAMABAD: Prime Minister Imran Khan on Wednesday wished the nation a joyous Eid and urged them to stand united against economic crisis.
"Let us all resolve to stand up as a united nation to overcome our economic crisis while putting least amount of burden on the poorer section of society," the Prime Minister said in a tweet.
He also congratulated Minister for Power Omar Ayub and Secretary Irfan Ali for launching a campaign against the electricity thieves and working towards removing bottlenecks in the power transmission.
In a tweet, the premier said this step allowed Pakistanis the luxury of having the first load shedding free Ramazan.
Earlier, PM had also lauded Pakistan military's unprecedented voluntary initiative of stringent cuts in their defence expenditures for next fiscal year because of country's critical financial situation.
Prime Minister said that the government will spend this money saved on development of merged tribal areas (Khyber Pakhtunkhwa) and Balochistan.
Meanwhile, Directory General (DG) Inter Services Public Relations (ISPR) Major General Asif Ghafoor stated in a later tweet that voluntary cuts in the defence budget for next fiscal year would not be at the cost of defence and security.