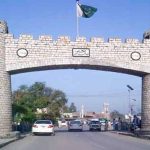 ISLAMABAD: Prime Minister Imran Khan on Friday has constituted a committee to study and investigate the plight of women in prisons.
The committee has been constituted taking into account the plight of female prisoners, whether convicted or awaiting trial, in overall context of gender biasness prevalent in the society at large and issues associated therewith.
The minister for Human Rights has been made the chairperson of the committee. The committee shall submit its report on the matter within a period of four months.
The committee will suggest a comprehensive and workable system of governance of prisons in Pakistan to ameliorate the plight of women prisoners.
It will review prison rules and other relevant laws with a view to suggest gender specific changes in order to bring improvements for women inmates.
The committee will also review situation of children accompanying women in jails and work to help mainstream such children, especially with regard to their education and social integration.