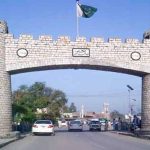 KARACHI: Pakistan Peoples' Party (PPP) chairman Bilawal Bhutto Zardari on Monday while declaring Prime Minister Imran Khan a threat to democracy and economy said that there should be across the board accountability in the country.
Addressing a press conference in Karachi on Monday, he said that Imran Khan has left Kashmiris destitute. Selected or elected , we all used to come together on the Kashmir cause but it was the first and last Prime Minister who did not unite the nation on the Kashmir cause.
Bilawal further taking jibe at the PM Imran said that he helped Indian Prime Minister Narendra Modi in his election campaign.
Regarding budget, the PPP chairman said that the budget did not include anything for the workers, laborers, those fighting on the frontline against Coronavirus and locusts.
"Unemployment is continuously rising in Pakistan," he said and added the country has never seen such economic crisis before. We will help those who are unemployed.
Claiming the performance of PPP-led Sindh government, he said that provincial government while presenting a public-friendly budget, provided relief to doctors and nurses despite limited resources.
He said that the farmers were suffering due to locusts attack and the Sindh government will provide them subsidy. Those having small businesses in the urban centers will be provided loans and grants would also be provided to the families of epidemic victims.
Speaking about coronavirus situation in the province, Bilawal said that the PPP-led government is determined despite limited resources and difficulties, adding that those accusing the provincial government of government should compare them to treatment of coronavirus.
"We are not just chanting slogans but taking practical steps," he said adding that Sindh has the highest number of ICU beds and Covid-19 tests. Those who don't have resources were being tested free of cost and undergoing treatment.
The PPP chairman while accusing the federal government of deliberately reducing the number of tests said that the patient graph would automatically go down when no tests are conducted.