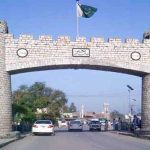 ISLAMABAD: Prime Minister Imran Khan on Monday strongly condemned the terrorist attack in Quetta, in which at least four police personnel were martyred and 12 others, including civilians, were injured.
PM Imran in his statement expressed grief over the loss of precious lives and said such attacks during the holy month of Ramazan were a grave conspiracy against Pakistan.
The prime minister said those targeting the innocent people in the holy month of Ramazan had no religion.
PM Imran prayed for peace of the departed souls and sympathized with the bereaved families. He also directed for the best possible medical treatment to the injured people and prayed for their early recovery.