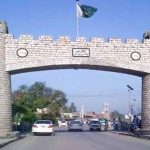 ISLAMABAD: Prime Minister Imran Khan has summoned an important meeting of Pakistan Tehrik-e-Insaf (PTI) leaders today (Monday).
The meeting will discuss the political situation in the country, especially in light of Nawaz Sharif's accountability court verdict.
The meeting has been called at 3pm at the prime minister's office.
PM Khan will issue important instructions to the members.