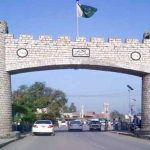 MALAKAND: PPP Chairperson Bilawal Bhutto Zardari said on Monday that Prime Minister Imran Khan's team is "incompetent and corrupt".
He made the comments on Monday while addressing a Pakistan Democratic Movement (PDM) gathering in Malakand. The political gathering is also being attended by JUI-F and PDM chief Maulana Fazlur Rehman and PML-N's Khyber Pakhtunkhwa chapter chief Amir Muqam.
Bilawal said the people of Malakand chased away terrorists from the country's soil. "We remember who stood by you and who sided with the terrorists. We are proud that you wave the Pakistan flag here. You stood with the Pakistan Army and defeated the terrorists."
Speaking of the problems the country's middle-class and poor segments were facing, the PPP chief said Pakistan's inflation was the highest in the entire region. "We're fighting historical poverty and inflation. This is the Naya Pakistan," he said.
Bilawal said PM Imran Khan's team consists of incompetent and corrupt individuals. The PPP boss vowed to collectively work to similarly end the regime of "selected puppet" premier — Imran Khan.
Maulana Fazlur Rehman, the chief of the PDM and the JUI-F, in his address stressed that the flood of people would wash away the incompetent rulers from Pakistan. "The nation will take back what it entrusted to them," Fazl said, referring to the PTI regime. "This government has unjustly robbed the nation… It has to do with an illegitimate ruler who has stolen votes."