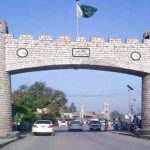 ISLAMABAD: Prime Minister Imran Khan has regretted the international media is ignoring the dire human rights crisis in Indian occupied Kashmir.
In a series of tweets today (Friday), he said Kashmir is an internationally recognized disputed territory illegally annexed by India with nine hundred thousand troops imposing a siege on eight million Kashmiris.
Voicing concerns over the situation in occupied Kashmir, he said, a complete blackout of communications is continuing there for over two months with thousands imprisoned including the children and the entire spectrum of political leadership.
He said one hundred thousand Kashmiris have been killed in over thirty years.
He said the Kashmiris are fighting for their right to self-determination committed to them by the international community through the UN Security Council resolutions.