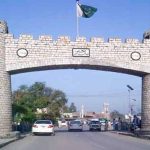 ISLAMABAD: Prime Minister Imran Khan has stressed the need for putting in place a robust mechanism to effectively check misuse of social media in spreading fake news, violence and hate content.
Talking to Vice President of Public Policy, Facebook Singapore Simon Milner in Islamabad on Tuesday, he said Facebook can play a significant role towards checking negative attempts that threaten our society and social values.
The Prime Minister appreciated Facebook's existing global outreach and efforts for building online communities towards promoting social connectivity among peoples and communities across the world.
He said there exists huge potential for the organization to develop online communities within Pakistan in the field of social services, especially in promotion of community health services and raising health awareness campaigns in remote areas of the country.
The Prime Minister also acknowledged the role of Facebook and social media towards raising awareness among public on critical issues.
Simon Milner briefed the Prime Minister about various initiatives being taken by Facebook to create online communities, reaching out to remote communities, facilitating access to health services, garnering community responses towards disaster management and checking the misuse of social media.