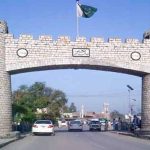 ISLAMABAD: Prime Minister Imran Khan convened a meeting of the National Security Committee on Sunday to discuss issues pertaining to national security in the wake of cluster bomb attack carried out by India against civilians in Neelum Valley.
Special Assistant to Prime Minister on Information and Broadcasting Dr Firdous Ashiq Awan shared the proceedings in a tweet earlier today.
The Inter-Services Public Relations on Saturday said the Indian army had been using cluster bombs to target civilians along the Line of Control (LoC).
"Indian Army uses cluster ammunition along LoC deliberately targeting Civilian population. This is a violation of the Geneva Convention and international humanitarian law," the military's media wing said in a statement.
"Indian Army on night July 30th/31st targeted innocent citizens including women and children in Neelum Valley through Artillery using cluster ammunition. Resultantly two civilians including a four-year-old boy martyred while 11 got critically injured," the ISPR added.
The statement further said, "Because of severe impact on non-combatants, use of cluster ammunition is prohibited under Convention on Cluster Ammunition. This blatant Indian aggression against all international norms exposes the true character of the Indian Army and their moral standing."
Cluster munitions, or cluster bombs, are air-dropped or ground-launched explosive weapons that releases smaller 'bomblets' over a wide area. They pose serious risks to civilians during and after attacks, as the unexploded bomblets can kill or maim civilians long after a conflict has ended, and are costly to locate and remove.