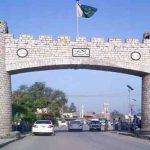 ISLAMABAD: Prime Minister Imran Khan will chair the meeting of Economic Advisory Council (EAC) tomorrow (Monday).
The meeting will discuss the progress of bailout talks with the International Monetary Fund and conditions laid out by the IMF.
It is reported that PM Khan will take into confidence EAC experts regarding his recent visits to China, UAE, Malaysia and Saudi Arabia.
The sub-committee of the council will also propose recommendations on the current economic situation of the country.
Finance Minister Asad Umar, Minister for Planning, Development and Reform Khusro Bakhtiar and officials of other ministries will be a part of the key meeting.
In August, Finance Minister Asad Umar said in a statement that his government needs $9 billion to run Pakistan.
He said Pakistan, as per the budget, need $9 billion to run the country."We are trying to address the root cause that compels us to borrow these $9bn. Off course, we know any policy will take time to yield results," he added.
Meanwhile, Reuters citing a finance ministry official reported on Nov 20 that Pakistan had extended talks with the IMF after the two sides failed to agree on the terms of a bailout package.
Pakistan is negotiating its second IMF bailout since 2013 and talks were expected to conclude this month during a visit by an IMF delegation to Islamabad.