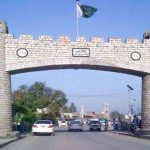 ISLAMABAD: Special Assistant to Prime Minister on Information and Broadcasting Dr Firdous on Sunday has said that Saudi Arabia has always supported Pakistan in difficult times.
In a tweet, the special assistant termed PM Imran Khan's visit to Saudi Arabia as tool to strengthen brotherly relation between both the countries.
The statement came after PM Imran had met Crown Prince Mohammad bin Salman bin Abdulaziz Al Saud of Saudi Arabia, and discussed bilateral relations between Pakistan and KSA.
According to a Foreign Office press release, the visit was part of "regular exchanges" between the leadership of Pakistan and Saudi Arabia.
This was PM Imran's fourth tour to Saudi Arabia this year.