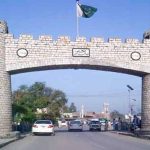 Prime Minister Shehbaz Sharif and Foreign Minister Bilawal Bhutto Zardari jointly inaugurated 1650 Mega Watts Shanghai Electric Thar and Thal Nova Thar projects in Tharparkar on Wednesday.
Built with a total direct investment of 3.53 billion dollars, these coal-fired projects will annually generate 11.24 billion units of low-cost electricity.
With the inauguration of these projects, the current production of electricity from Thar coal will increase to 3300 MW.
These projects were put on hold for the last four years, but on the instructions of Prime Minister Shehbaz Sharif, their completion was made a first priority.