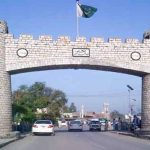 ISLAMABAD: Prime Minister Muhammad Shehbaz Sharif on Tuesday launched PM's Youth Business and Agri-loans scheme،  and said that he would sacrifice all his political career and life for the sake of the country.
Addressing the launching ceremony, the prime minister said that Pakistan was passing through difficult times .  "I have served thrice as a chief minister of Punjab and now serving as an incumbent prime minister of the country, what legacy we will leave behind if these issues are not being addressed? It is clear that Pakistan is facing huge challenges, and if we have taken responsibility, we will make our last-ditch efforts to steer the country out of the difficulties," he stressed.
The prime minister said it was their collective responsibility as Pakistanis, politicians and the Muslims to respond to the difficult situation, and he would not even desist from sacrificing his life for the country.
The people at the helms of affairs, politicians and rich have to set an example, as it was unfair to burden the poor with price hike and let the rich and elite to enjoy on the country's loans, he added.
Under the programme, youth would be extended loans upto Rs7.5 million on easy installments and soft interest rates. Upto Rs500,000 loan amount would be interest-free.
The prime minister, expressing his optimism, said that youth had the potential and talent and together, they would steer Pakistan out of the current issues.
He praised them as 'the shining stars on the horizon of the country'.