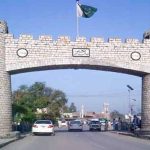 LAHORE: On Sunday, Prime Minister Muhammad Shehbaz Sharif expressed his satisfaction with the country's record bumper wheat crop of 27.5 million metric tons, attributing it to the government's efforts in making timely decisions, providing quality seed, ensuring an uninterrupted supply of fertilizer, and implementing the Kissan package. He thanked Allah Almighty for the blessing and congratulated the nation on achieving this milestone.
During a meeting at the official level to review the countrywide wheat procurement drive, the prime minister was informed about the current year's wheat production, available stock, carry-forward stocks, and the procurement targets of the federal and provincial departments. The meeting was attended by Minister for National Food Security Tariq Bashir Cheema, PM's Adviser Ahad Khan Cheema, Special Assistant Tariq Bajwa, Caretaker Punjab Minister for Industries SM Tanveer, and other senior authorities.
The prime minister praised the minister for food security and other relevant authorities and appreciated their steps. Despite heavy rainfalls and floods in the last year, achieving bumper wheat crop was the result of the incumbent government's timely decisions and the best governance, he said.
The prime minister said that the government was formulating a strategy to achieve enhanced wheat production next year. He criticized the previous government's mismanagement that made Pakistan a wheat importing country, and how farmers were made to wait in long lines for the whole day to get fertilizers.
To provide farmers with benefits, the provincial and federal departments should directly purchase wheat from them, increase procurement targets, and ensure uninterrupted supply throughout the year, he added. The prime minister also directed for strict action against hoarders and provision of required resources through banks to get the specified quantity of wheat.— Agencies