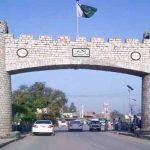 ISLAMABAD: Prime Minister Shehbaz Sharif has postponed the all-party conference (APC) scheduled on February 7 following the recent wave of terrorism in the country, particularly in the provinces of Khyber Pakhtunkhwa (KP) and Balochistan.
The conference, which was originally scheduled for February 7, will now be held on February 9.
Both the Prime Minister's house and the Parliament House have been proposed as the locations for the conference.
Federal Minister Ayaz Sadiq is reportedly in contact with political parties, including the Pakistan Tehreek-e-Insaf (PTI), which has also been formally invited to attend.
PTI leader Fawad Chaudhry, however, took to twitter saying that Shahbaz Sharif invited the  Tehreek-e-Insaf through media to join All-Parties Conference on the issue of terrorism, but PTI has not received any formal invitation in this regard.
شہباز شریف نے میڈیا پر دہشت گردی کے معاملے پر آل پارٹیز کانفرنس اور تحریک انصاف کو شمولیت کی دعوت دی، لیکن ابھی تک اس ضمن میں تحریک انصاف کو کوئ دعوت نامہ نہیں ملا،باقاعدہ دعوت نامہ ملا تو اس کانفرنس میں شرکت پر مشاورت کریں گے

— Ch Fawad Hussain (@fawadchaudhry) February 6, 2023
He said that PTI will decide to participate in APC after getting formal invitation.
The main objective of the conference is to prepare a joint policy and declaration against terrorism, with representatives from all political parties coming together to discuss and agree on a unified stance against the growing threat.