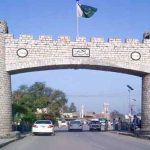 ISLAMABAD: Pakistan Muslim League-Nawaz's (PML-N) leader Muhsahid Ullah Khan has claimed that 57 senators would back his party's candidate for the post of Senate's Chairman.
Talking to media here on Saturday, the PML-N Senator Khan claimed that PML-N candidate would have the backing of 57 senators.
He added that members of the party and its political allies had entrusted the ousted prime minister Nawaz Sharif to make all decisions with regards to nomination of chairman for the Upper House.
Meanwhile, Hasil Bizenjo has said that in a consultative meeting of PML-N and allies, they had authorized Nawaz Sharif to nominate candidate for the post.
He further said that names for the posts of Chairman and Deputy Chairman of the Upper House would be announced by tomorrow (Sunday).
All political parties have started consultations and holding meetings for the appointment of Senate's Chairman as per their choice.