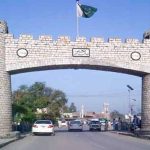 ISLAMABAD: National Assembly Speaker Ayaz Sadiq on Thursday has said that he is feeling relaxed after giving statement about his fear regarding possibility that the assembly will not complete its due term.
Talking to media, NA Speaker said that he recognized the danger to the incumbent government of Pakistan Muslim League-Nawaz (PML-N). He said we, jointly, have to turn down the efforts creating risk for the government.
He had also said that the country will undergo a change but it will not be in its benefit. He hoped that government will complete its term while fearing that the political situation of the country from the past three months shows the opposite.
"I can foresee a greater plan. Maybe some people prefer to resign as they do not want senate elections to be held in March. This is a depressing situation. I was not this much upset in 2002 during Musharraf's tenure as I am now," he said.
Ayaz Sadiq articulated that nothing happening in the country is natural as the situation has become unusual.
"Besides one party, the entire opposition wishes and is trying that the government complete its five-year term. But my sixth sense is differing on the matter. Martial Law is an exemption and no one will accept it," said Sadiq.
Meanwhile, PML-N leader retired Captain Muhammad Safdar maintained that how can assemblies complete their term when the country's PM was not able to do so.
Safdar pronounced that the speaker of National Assembly also fears that assemblies may not become a target of conspiracies. Criticizing Imran Khan, the PML-N leader said that the PTI chief consults every move and decision with his umpire.