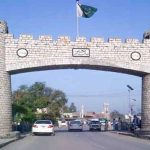 ISLAMABAD: Pakistan Tehreek-e-Insaf (PTI) chief Imran Khan has said on Tuesday that Pakistan Muslim League-Nawaz (PML-N) has made a farce out of democracy today by rejecting an amendment bill in Elections Act 2017 in National Assembly (NA).
In messages posted on the social media, Khan stated: "Today all PMLN members of the NA should hang their heads in shame for making a farce out of our democracy."
Khan's reaction came in after the amendment bill was tabled in the parliament which was rejected by the government benches with 163 to 98 majority. "They opposed an amendment to the election law, simply to allow NS [Nawaz Sharif] to remain as head of PMLN despite being disqualified from membership of Parliament under the Constitution," PTI chief wrote.
Khan reiterated that the only purpose of Members of National Assembly (MNA) belonging to PML-N is to protect corruption mafia led by Nawaz Sharif.
Khan stressed that moral authority to govern the nation is paramount in a democratic setup. "Today that was negated by PMLN which sought to place their corrupt ldr above all laws," he added.
PTI chief further wrote that the development today in the National Assembly is demoralising to the youth of Pakistan as according to him it gave out a message of condoing corruption.
Earlier in the day today, Pakistan People s Party (PPP) presented a bill that PTI vice-chairman Shah Mehmood Qureshi stressed was tabled by the joint opposition exactly how it was moved in the Senate earlier.
However, the bill was rejected with 163 parliamentarians majority of PML-N against 98 votes of the joint opposition comprising of Muttahida Qaumi Movement Pakistan (MQMP) and PTI besides PPP.