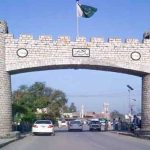 ISLAMABAD: Pakistan Muslim League-Nawaz (PML-N) on Monday has nominated Raja Zafar-ul-Haq as a party's candidate for Senate chairman post.
Talking to media, Mushahid Ullah has said that Usman Kakar will be candidate for deputy chairman.
All political outfits have expedited their efforts as time for Senate election nears. The quaid for life of PMLN—Nawaz Sharif—has received assurance from his allies that they would support candidates nominated by Sharif.
On the other hand, PPP and PTI-backed candidates for the office of Chairman, Sadiq Sanjrani and Deputy Chairman, Saleem Mandviwalla have filed their nomination papers for the election being held this afternoon.
It is to be mentioned here that the elections for chairman and deputy chairman will be carried out at 4:00pm today.