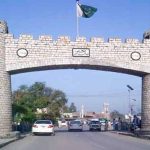 LAHORE: Pakistan Muslim League-Nawaz (PML-N) president Shehbaz Sharif has rejected the accountability court verdict in the Avenfield properties reference against Nawaz Sharif, Maryam Nawaz and captain (retired) Safdar here on Friday.
Addressing a news conference, Shehbaz Sharif said that no concrete evidence was presented in the accountability court to establish allegations against Nawaz Sharif and his family.
Shehbaz Sharif termed the court's decision to send his brother, former Prime Minister Nawaz Sharif, to jail as unjust and "a dark chapter in history".
"The Pakistani nation and the PML-N reject this decision. This is a dark chapter in the history of this country. There was no solid legal evidence in the entire case. This was an unfair decision," said Shehbaz Sharif at
"Voters will make their decision on July 27. We will adopt all legal options available for justice," he said.