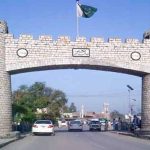 ISLAMABAD: Pakistan People's Party (PPP) and opposition leader in the National Assembly Syed Khurshid Shah has said that the parliament has become helpless and its autonomy has ended.
Speaking on the floor of the lower house, Khursheed Shah said that Pakistan Muslim League-Nawaz (PML-N) has never given importance to the Parliament adding the party remembers the House only in difficult times.
During his speech, he also condemned the assassination attempt on Interior Minister Ahsan Iqbal during Narowal corner meeting.
He also said that politicians are killed and the killers are left free.
Khursheed Shah said that Benazir was advised not to return to Pakistan as she will be martyred here and added that efforts were made to conceal facts regarding her death.