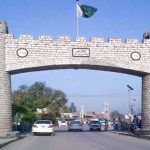 ISLAMABAD: Pakistan Muslim League-Nawaz (PML-N) leaders on Wednesday termed PTI chief Imran Khan a national security threat.
Addressing a press conference outside Election Commission of Pakistan office, Daniyal Aziz said that Imran Khan talks in the favor of departments but he doesn't respond them. He said PTI chief has to apologize from Supreme Court over his no serious attitude and should also submit reply in Election Commission of Pakistan.
"Leaders of PML-N have presented themselves for unconditional accountability", he added.
Daniyal Aziz alleged Imran Khan of teaching his party representatives about how to mislead departments.
Meanwhile, PML-N's Talal Chaudhry advised Imran Khan to not take revenge of his defeat by Pakistan. He said Khan cannot hide his tax theft by leveling accusations against others.
"We have factual evidence that can disqualify Imran Khan", he added.
On the other hand, Election Commission of Pakistan (ECP) heard case pertaining to disqualification of PTI chairman Imran Khan, PTI Secretary General Jahangir Tareen and Prime Minister's son-in-law Captain (retd) Safdar.
During the hearing, ECP has directed Imran Khan, Jahangir Tareen and Captain (retd) Safdar to submit their replies till November 22.