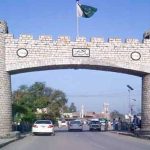 SARGODHA: Independent candidate Yasir Zafar Sindhu, who is backed by PML-N Yasir Zafar Sindhu, has won by-election in PP-30 Sargodha, according to unofficial results.
According to unofficial results, Sindhu has obtained 42,700 votes, while the runner-up from PTI, Rao Sajid Ali, secured 23,500 votes.
The seat fell vacant after death of PML-N MPA Tahir Iqbal Sindhu.
As per unofficial results of 106 polling stations, Pakistan Muslim League Nawaz-backed (PMLN) Zafar Sindhu is leading by-election in PP-30 constituency. Sandhu has thus far secured 34164 votes while PTI's Rao Sajid is lagging behind with 18462 votes. So far, the vote difference has soared to 15702.
Polling for by-election for the PP-30 seat ended at 05:00pm after it began at 08:00am to elect a lawmaker with expectations of a fierce contest between two candidates, Pakistan Muslim League-Nawaz s (PML-N) and Pakistan Tehreek-e-Insaf s (PTI).
In the election, a nail-biting contest is expected to play out between the PML-N-backed Zafar Sandhu and PTI's Rao Sajid.
In the PP-30, the total number of registered voters is 1,73,919 out of which 98,145 are male, and 75,774 are female. The constituency comprises 16 Union Councils (UC) of Tehsil Kot Momin and Tehsil Bhalwal.
The seat was vacated upon the death of PML-N's Chaudhary Tahir on January 8, 2018.
Unofficial result is to be announced later today as counting of ballots is underway while Election Commission of Pakistan (ECP) will release official result later this week.