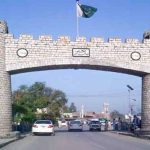 ISLAMABAD: Police advised Chairman PTI Imran Khan, who survived an assassination attempt earlier this month, to wear a bulletproof during the Rawalpindi rally.
Earlier on Friday, Interior Minister Rana Sanaullah advised Imran Khan to postpone the long march in view of "threats" to his life.
Rallies from different parts of the country are travelling to Rawalpindi to resume party's long march as Imran Khan wants to mount pressure on the government for fresh elections.
It would be the former premier first public appearance since being shot earlier this month in an assassination attempt he blamed on his successor, Shehbaz Sharif, interior minister Rana Sanaullah and ISI official Major General Faisal.