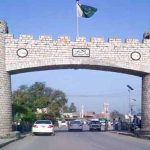 By Shehzad Yousafzai
ISLAMABAD: The cases of violence and using force against journalists are less documented, shows Freedom Network data citing reasons including police unprofessional approach, unwillingness to pursue and outdated prosecution procedure.
According to Freedom Network's "Pakistan Press Freedom Report -2018", at least 157 cases of attacks and violations were documented across all four provinces, Islamabad and tribal areas of most them.
Journalists are not approaching to police for registration of FIR and made compromises.
Chaudhry Jahangir, a senior photo journalist, was attacked by unknown men during a coverage of Capital Development Authority led drive against encroachment in Bahria Enclave in Islamabad on September 15 last.
During coverage, he was stopped by Bahria Enclave's staffers as they were not wanted to report this issue in the media. As Jahangir started taking pictures of anti-encroachment, he was attacked bad beaten.
Later, he approached to police and registered an FIR. However, police failed to identify and arrest the attackers and subsequently police closed the case and termed it as untraceable.
Pakistan Press Foundation (PPF) – a non-government Organization – has investigated over 200 cases of murdered media workers and determined that 48 were deliberately targeted and murdered for their work from 2002 to present. Another 24 were killed while on assignments but not targeted during the same period.
When contacted Chaudhry Jehangir refused to comment on the incident and said he stopped following the case after pressurer from different factors.
Senior Journalist Abdul Waheed said that the violence against journalists can't be stopped unless the State plaintiff of such incidents and follow the case till its end.
He said, a journalists don't have enough time and financial resources to follow the cases that why they avoid to register or follow the FIRs.
In a separate incident, Mansoor Satti, office bearer of National Press Club, received threats from SHO Naseerabad Police station in Rawalpindi on his report highlighting increase in crime rate in the area, later he forgave the SHO after apology from him.
Mansoor said, if journalists start registering FIRs and following them, they can't perform their duties.
According to the report "State of Pakistani Media in 2018" by Pakistan Press Foundation (PPF), as one of the most dangerous countries in the world for media persons, Pakistan has witnessed the murder of 72 journalists since 2002. Except for five cases, most of these fatalities have continued to remain unsolved and perpetrators remain unpunished. Successive governments have seemed reluctant to probe the murders of journalists.
Saqib Pervaiz, Investigation Officer of Chaudhry Jehangir case said that about 24 employees of the private housing society were presented before the journalists to identify the culprits but he failed to identify them, later the victim said that he can't follow the case due to his professional engagements so he forgave the accused.
Khawar Nawaz Raja, General Secretary Rawalpindi Islamabad Union of Journalists (RIUJ) said that police calls the victim to the police station again and again only to teas them so that they stop following the case.
For a journalist it is not easy to follow the cases, they can either do their job or follow the cases, he added.
PPF recommends to control the alarming level of violence against media recommends there is need to for media organizations to develop "operating procedures" with law enforcement agencies that will allow journalists to cover the conflict situations with greater safety.
Moreover, arrangements should be made in all major cities to provide refuge and safe houses for the journalists who are forced to leave their homes so that they can live and work in safer cities.
When contacted Pakistan Tahreek e Insaf lawmaker, Rashid Hafeez said, that both the federal and provincial government is working on police reforms and like Khyber Pakhtunkhwa all these issues will be resolved soon. Moreover, PTI also believe on freedom of expression and in this regard the journalist's safety bill will be tabled soon, he maintained.