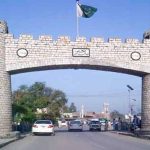 LAHORE: The police on Tuesday have seized three sacks full of Computerized National Identity Cards (CNICs) that were found by trash pickers in a garbage dump in Shafiqabad locality of the city.
According to police sources, the cards which were found in early hours of the day belonged to the residents of the area.
The area falls under the NA-125 constituency of Lahore from where Pakistan Tehreek-e-Insaf's Yasmin Rashid is contesting the election against Pakistan Muslim League–Nawaz's Waheed Alam.
The police after taking the bags into custody have launched an inquiry into the incident.
A two-member team of National Database and Registration Authority (NADRA) also reached the Shafiqabad police station and launched an inquiry into the incident.