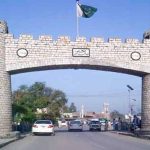 ISLAMABAD: The voting for the by-elections on 35 constituencies of National and provincial assemblies started at 8am while all necessary arrangements have been made for the polling.
The polling will continue till 5 pm, however, after 5 pm only those voters, already present within polling station premises, will be permitted to cast their votes.
Over 300 candidates are contesting the by-elections on 11 NA and 24 provincial assembly seats.
In Karachi's 243, PTI's Alamgir Khan will face MQM-P's Aamir Chishti and PML-N's Saad Rafique is facing PTI's Humayun Akhtar in Lahore's NA-131.
Former prime minister Shahid Khaqan Abbasi is up against PTI's Ghulam Mohiuddin in NA-124.
Another interesting contest is expected in Chakwal's NA-65 where PML-Q leader Chaudhry Shujaat Hussain is facing the TLP's Muhammad Yaqoob.
The Election Commission of Pakistan has declared 1,727 polling stations highly sensitive.
This is the first time overseas Pakistanis will be able to cast their votes in the by-elections. They will be casting their votes online.
Polling in Lahore's NA-124 Ravi Town did not begin at 8am.
PSP's Mustafa Kamal addressed the media and asked people to come out and vote in the by-election. Only we know Karachi's problems, he said.
PML-N leader Uzma Bukhari said she hopes everyone will do their work properly and the candidates will get their due rights. We have learned from the July 25 elections, she said.