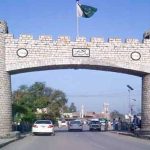 SUKKUR: Pakistan People's Party (PPP) leader Syed Khursheed Shah on Sunday took a swipe at the ruling Pakistan Tehreek-e-Insaf (PTI), saying the poor people are reeling under inflation owing to the government's "failed" economic policies.
Speaking at an event, he said PPP Chairman Bilawal Bhutto Zardari would lead a train march from Rohri to Rawalpindi on March 27, adding that the march was aimed at pulling the people out of suffering. "This march is for the people's rights and against corruption."
The PPP leader said inflation was taking a heavy toll on the country.
He regretted former prime minister Zulfikar Ali Bhutto's grandson was being branded traitor, adding everyone knew the politics the Bhutto family had been doing.
Shah appealed to people to join the PPP chief's march and hopped wherever they will go people will support them. He said opposition parties had 65 per cent of the people's mandate, adding Pakistan couldn't stand political disagreement.
Earlier today, Federal Minister for Railways Sheikh Rasheed Ahmed said the PPP had been granted permission to lead a train march. However, he regretted that he was not allowed to stage such march via train in the past.
Had the PPP chief been against corruption, he would have emerged as national hero but he was now 'zero' , the minister said, suggesting that the people holding the march should do some retrospection. He termed the PPP leader's march stupidity.