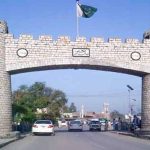 ISLAMABAD: Deputy Chairman Planning Commission, Sartaj Aziz said the population growth rate of 2.4% revealed in the Census 2018 has alarmed the government planners as it is much above the estimations that were used for development planning.
He expressed these views at a reception hosted here at a local hotel to welcome the President of Population Council, Julia Bunting (OBE), who is on a three day visit to Pakistan.
He said the government of Pakistan recognizes the need to bring down the population growth rate to ensure sustainable development.
"There is a need for better trained demographers, economists, and statisticians especially in the Planning Commission as we embark on the SDG 2030 agenda and for overall development planning", he added.
He appreciated the efforts of Population Council in Pakistan for improving and expanding access to reproductive health, highlighting population issues, promoting capacity building and providing research based technical assistance.
Speaking on the occasion, Chairperson of Benazir Income Support Programme (BISP) Marvi Memon said BISP in collaboration with the Population Council and Punjab government was exploring the possibility of implementing a pilot to test conditional grants linked with voluntary family planning to meet their unmeant need for reproductive health services on the same model which BISP had used for motivating education and nutrition.
Appreciating the support provided by the Population Council Pakistan, Chairperson FP2020 Sindh Task Force, Doctor Azra Pecheho said the province of Sindh had already implemented the costed implementation plans to improve access to family planning services and will achieve its contraceptive prevalence rate target of 45% by 2020.
Addressing the ceremony, Julia Bunting said the Population Council conducted biomedical, social science, and public health research and helped build research capacities in developing countries.
Highlighting its long association with Pakistan, she reiterated that Council will continue to strive to produce quality research and advocate for focus on population and health issues in Pakistan along with technical assistance to building capacity of professionals in the population field.
The reception was attended by high level government officials, senators and parliamentarians, members of the donor community ,academicians, representatives of civil society and diplomats.