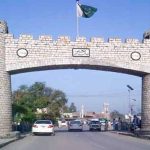 ISLAMABAD: Pakistan People's Party (PPP) has on Saturday announced to boycott the by-elections under the current Election Commission of Pakistan (ECP) officials, leaving its reconciliatory policy behind and getting aggressive in the approach.
Talking to media, PPP leaders said that free and fair elections under the current ECP officials. They said that Pakistan Muslim League – Nawaz (PML-N) government is 'anti-people' and it is impossible for them to continue with the reconciliatory policy.
PPP leaders announced to take aggressive part in the local body elections. They said that they can go for seat-adjustments in provinces with all the parties other than PML-N.