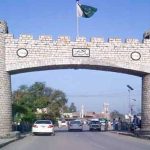 KARACHI: Former President Asif Ali Zardari, and Chairman of the PPP, Bilawal Bhutto Zardari, presided over a high-level meeting of the PPP's Central Executive Committee at Bilawal House in Karachi.
The meeting through a resolution strongly condemned the violent incidents that occurred in various cities of the country on May 9. The resolution specifically mentioned the destruction of the monuments of martyrs in Sargodha, setting fire to Jinnah House, damaging the FC fort in Dir, demolishing the statue of Colonel Sher Khan in Mardan, burning down the Swat Motorway Toll Plaza, reducing Rawalpindi's Metro Station and Peshawar's Radio Station to ashes, and setting fire to passenger buses in Karachi. The resolution also condemned the attacks on private, government, and military properties and sensitive installations throughout the country, which were tantamount to challenging the state of Pakistan.
It further stated that the PPP has been subjected to political revenge for decades, but it has never resorted to violence, adhering to the directives of its leaders. It emphasized that the judicial assassination of Shaheed Zulfikar Ali Bhutto, the martyrdom of Mir Shah Nawaz Bhutto and Mir Murtaza Bhutto, and the persecution of Shaheed Mohtarma Benazir Bhutto have not deterred the PPP from raising the slogan of "Pakistan Khappe" (Long live Pakistan), which serves as an example for all political parties. The resolution also mentioned the imprisonment of former President Asif Ali Zardari during the PTI government and the midnight transfer of PPP Women's Wing President Faryal Talpur from the hospital to the prison. It asserted that despite political victimization, the PPP has never resorted to any form of retaliation against the country or its institutions. The resolution demanded that the culprits responsible for the May 9 incidents be brought to justice and given appropriate punishment.