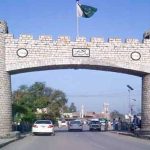 LAHORE: The Pakistan People's Party (PPP) will not form an alliance with any political party for the next general elections, media reports said on Thursday.
According to details, the decision was taken by PPP Chairman Bilawal Bhutto Zardari after consulting with the senior leadership of the party.
PPP will field a candidate in every constituency, the reports added.
A decision was also taken to answer to Pakistan Tehreek-e-Insaf Chairman Imran Khan in the same language he uses, according to the reports.
The PPP will also launch a public mobilization drive in Punjab and Sindh, it was decided by the party chairman, added the reports.