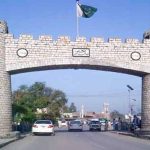 ISLAMABAD: Pakistan People's Party and Pakistan Tehrik-e-Insaf had announced candidates for Chairman and Deputy Chairman of the Senate.
PPP announced to nominate Sadiq Sanjrani and Saleem Mandviwalla respectively, rejecting Nawaz Sharif's proposal for nomination of Raza Rabbani for the position of Chairman Senate.
Pakistan Muslim League (N) will announce its candidate for election of chairman Senate on Monday morning.
Talking to mediamen here on Sunday, Senator Hasil Bizenjo said PML(N) and its allies have finalized the candidates for the election of chairman Senate and deputy chairman Senate.
The PMLN and its allies held a consultative meeting chaired by Quaid PMLN Muhammad Nawaz Sharif to discuss the issues related to the election of chairman Senate.
The Senate is scheduled to meet on Monday to elect its Chairman and Deputy Chairman.
According to the agenda issued by Senate Secretariat for Monday, the session will start at 10 a.m. The newly elected Senators will take oath after which the session will be adjourned.
After the adjournment of Session, nomination papers for the Chairman and Deputy Chairman will be submitted.
The session will resume at 4:00 pm same day to elect the Chairman and Deputy Chairman of the Upper House.
Names of the candidates will be announced during the meeting and later a secret ballot will be held.
The names of winning candidates for the slots of Chairman and Deputy Chairman will be announced after which they will also take oath.