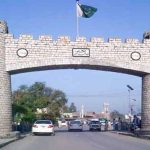 KARACHI: Pakistan Peoples' Party (PPP) senior leader Saeed Ghani has categorically rejected allegations that his party hired its own workers in Pakistan Steel Mills (PSM) and said that this perception is totally wrong and he can say this with absolute surety that the PPP, from 2008-2013, did not have one person hired in the steel mills.
Sindh Education Minister, while addressing a press conference, said that PPP regularized workers appointed from 1996-2008 who were on contract basis.
The minister also warned that PPP will resist every move to sack about 9500 employees of PSM and said "Sindh government will stand with the workers and neither will we left them helpless."
Saeed Ghani further said that Government of Sindh was the owner of the land on which the mills were built and any decision taken without CCI's approval or taking provincial government into confidence, will be unacceptable.