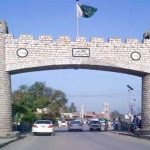 KARACHI : Pakistan Peoples Party (PPP) has condemned Imran Khan for levelling 'baseless' allegation against Asif Ali Zardari and announced to send a legal notice to PTI Chairman Imran Khan over false charges against former president Asif Ali Zardari.
Addressing a joint press conference here on Saturday, senior PPP leaders Farhatullah Babar, Nayer Bukhari and Qamar Zaman Kaira rejected the Imran Khan's allegations and said that today the PPP would send legal notice to Imran Khan. During a virtual press conference Imran Khan had alleged that Asif Ali Zardari is working on Plan C for his assassination.
Nayer Bhukari said, "Today we will send a legal notice to Imran Khan over false allegations against the PPP leadership.
Qamar Zaman Kaira said that Imran Khan should provide evidence of his charges. He said that the Supreme Court should take notice of Imran Khan's allegations, adding that he should be punished if he failed to provide evidence.
"We will use our legal right," he said. Imran Khan was a fascist and not a democratic person, he alleged, adding that Imran Khan was trying to hide his failures by levelling baseless allegations against his opponents. When the country's institutions became neutral, Imran Khan started criticizing them, he said.
He strongly condemned Imran Khan for leveling baseless allegations against Asif Zardari and said that tomorrow any PTI worker could become resort to violence over these allegations.
Farhatullah Babar said Imran Khan should make self-introspection before raising fingers on others. The PTI chief, he said, had mocked himself by making allegations against Mr Zardari.