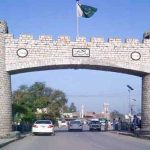 ISLAMABAD: Preparations for celebrating Eid-ul-Azha have intensified across the country with a lot of activity being witnessed in cattle markets.
The administration of major cities has designated specific places for animal markets where faithful in large number are buying animals for sacrificing on Eidul Azha in accordance with Sunnat-e-Ibrahimi.
People especially children are showing great interest in getting the animals of their choice.
The government has taken strict security measures across the country to avoid any untoward incident.