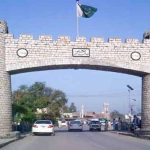 ISLAMABAD: President Arif Alvi moved on Monday an application in an anti-terrorism court seeking acquittal in the PTV and Parliament attack case.
The President through his counsel filed the application under section 265-K of the Criminal Procedure Code (CrPC), requesting the ATC Judge to exonerate him from all charges levelled against him in the case for want of evidence.
His lawyer contended that a politically motivated case was registered against him during the 2014 sit-in in Islamabad as no evidence has come on record to corroborate charges against him.
The anti-terrorism court on Sep 27 granted President Arif Alvi constitutional immunity in the case.
The president was given the immunity under Article-248 of the Constitution.
"An accused person facing trial namely Dr Arif Alvi has already been elected and has taken oath of the office of President of Islamic Republic of Pakistan. Keeping in view the above fact in light of Article 248 of the Constitution of Islamic Republic of Pakistan, 1973, protection has been provided to the President and as per Article 248 (2) of the Constitution, no criminal proceeding whatsoever shall be instituted or continued against the President or a Governor in any court during term of office," ATC Judge Syed Kausar Abbasi Zaidi wrote in an order.
Earlier this month, President Arif Alvi had said that he didn't intend to apply for immunity, 'but will consult the lawyers'.
PTI chief Imran Khan and PAT leader Tahirul Qadri took to streets in the federal capital against alleged rigging in 2013 general elections and Model Town incident respectively.
Police had booked Imran Khan and Dr Tahirul Qadri along with their supporters in a number of cases during the 2014 sit-in calling for the resignation of the then prime minister Nawaz Sharif.
In a case, 70 people were booked after a mob of protesters belonging to the PTI and PAT stormed PTV headquarters and forced its staff to take two of the state broadcaster's flagship channels — PTV News and PTV World — off the air on Sept 1, 2014.