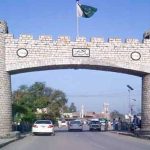 ISLAMABAD: President Dr Arif Alvi on Friday said construction of water reservoirs would be made top priority of the government, urging the nation to play an active role in water conservation and in implementation of the national water policy.
Addressing a two-day international symposium on 'Creating a Water Secure Pakistan', the president said nature has provided us with all sorts of natural resources including water, but over the years increasing population and lack of building more water reservoirs led to strong pressure on existing resources of water.
The president said two million drought ridden residents of Cholistan amplify the magnitude of this problem. He said situation in Tharparkar is a case in point as adequate water measures were not adopted for the growing needs of people.
He said Pakistan has a vast potential of hydel power generation and according to NEPRA Pakistan could generate 40,000MW of power.
President Alvi said government is cognizant of water conservation needs and is taking steps to create a green environment in the country.
The president said the launch of 'Clean and Green Pakistan' campaign is a right step in this direction as well as the ten billion trees tsunami plantation program.
Emphasizing on the water conservation steps, the president said water pricing mechanism needs to be revised for better consumption and stopping the wastage of this important commodity. He said agriculture methods also need to be improved with the introduction of drip irrigation system.
The president said water conservation techniques should be made part of school curriculum so that children learn it from an early age.
He said steps are being taken for desalination of water to meet the growing demands of Karachi population.
Referring to Indus Water Treaty, the president said this agreement does not address the issue of decline in Pakistan's share of water after India uses this water for its dams and negotiations on this issue are essential.
President Alvi appreciated the initiative of Chief Justice of Pakistan for raising the issue of water shortage and establishing a fund for this purpose.
He said 6.4 billion rupees have been accumulated in the fund and the people from Pakistan and overseas Pakistanis showed enthusiastic response for this national cause.