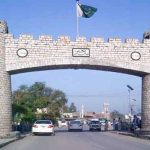 ISLAMABAD: Election Commission of Pakistan has asked the contestants of Presidential election to submit their nomination papers to presiding officers by Monday.
The candidates can file their nomination papers with presiding officers in Islamabad, Lahore, Karachi, Peshawar and Quetta upto 12 noon.
The scrutiny of the papers will be carried out on Wednesday next whilst the candidates can withdraw their nomination papers until Thursday next after which the final list will be made public on the same day.
The president is elected by an electoral college comprising members of the Senate, National Assembly and four provincial assemblies. Voting is held through a secret ballot.