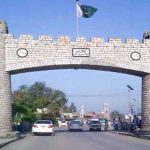 ISLAMABAD: Prime Minister Nawaz Sharif has left for Turkey on a three-day visit to attend the 5th Session of Pakistan-Turkey High Level Strategic Cooperation Council.
A high-level delegation including Minister for Commerce Khurram Dastgir Khan, Minister for Petroleum and Natural Resources Shahid Khaqan Abbasi, Special Assistant to Prime Minister Tariq Fatemi and some senior officials were also accompanying the Prime Minister.
Prime Minister Nawaz Sharif together with his Turkish counterpart Binali Yildirim, would co-chair the meeting of Strategic cooperation to be held in Ankara Thursday.
The two sides are expected to sign a number of agreements and Memorandum of Understanding (MoU) on the occasion besides taking stock of bilateral cooperation in diverse sectors. Both the countries would also hold consultations on bilateral, regional and international issues.
Prime Minister Nawaz Sharif would hold meeting with the Turkish President Recep Tayyip Erdogan.
In an attempt to reaffirm Pakistan's unequivocal support and solidarity with the Government and people of Pakistan against the failed coup attempt in Turkey in July last year, Prime Minister would also visit the Turkish Parliament.