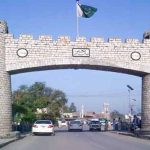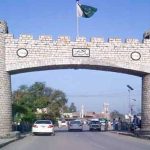 ISLAMABAD: Chief Justice Mian Saqib Nisar on Thursday said they didn't want to shut down private medical colleges as they do share the burden of the public sector, but these institutions should not turn into business organisations either.
Those remarks were made as the chief justice, presiding over a three-member bench, heard an appeal moved by the Pakistan Medical and Dental Council (PMDC) against the Dec 7, 2017, order of the Lahore High Court to dissolve the council and strike down the PMDC's admission regulations which it introduced for a 'merit-based admission process' in 2016.
It was, however, made clear that private medical colleges would be regulated even if the chief justice had to get personally involved.
"Do not think that only a few medical colleges will be inspected," he said. "This process will be ongoing and I will personally visit each and every medical college. I will go wherever there is an issue of basic human rights."
Pakistan Association of Private Medical and Dental Institutions' counsel Barrister Ali Zafar reminded the court of Pakistan's shortage of physicians, saying: "In Pakistan, we have only 164,000 registered doctors when our need is of 500,000."
To this, the chief justice responded: "We need 500,000 doctors, not quacks. We need expert surgeons who can operate, not the kind that abduct addicts from Data Darbar and sells their kidneys to the Arabs." "To overcome such malpractices you need to help us," Chief Justice Nisar added.
Meanwhile, Attorney General of Pakistan Ashtar Ausaf Ali told the court that the federal government had taken notice of the court's proceedings and that legislation in this regard was being considered.
"The cabinet yesterday received a briefing from me on the topic of the PMDC Ordinance and medical colleges," the attorney general informed. "The government will take important decisions on this matter during its joint session. The legislation will hopefully be done soon."
At this, the chief justice said: "This case was in high court for several months but the government only sprang into action when it reached the Supreme Court."
The chief justice, however, refrained from asking the government to be swift, noting: "Parliament is a supreme organisation. Legislation is its domain only. We cannot set a time limit for the parliament to legislate within."
The apex court, under its 2018 agenda, is focusing on human rights issues, particularly those relating to the people's right to quality education and healthcare. However, this course of action is also being seen as an overstepping of boundaries, similar to the Iftikhar Chaudhry era.
However, the chief justice has stood by the court's actions, reiterating that such criticism will not deter him from exercising what he considers is his "constitutional right."
"There was a lot of criticism over my visit of Mayo Hospital," the chief justice recalled. "But I haven't stepped on anyone's toes. I am operating within the authority given to me under the Constitution. These measures of mine shouldn't be considered interference with anyone's authority. This is my constitutional right."
The hearing has been adjourned until Friday.