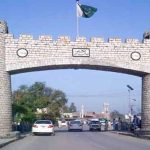 KARACHI: Pak Sarzameen Party (PSP) on Friday (today) will stage a protest outside the office of K-Electric against continuous electricity load shedding in Karachi.
Holding a press conference here, PSP leader Anees Qaimkhani also invited Chief Minister of Sindh (CM) Murad Ali Shah to join them in the rally.
Earlier, Sindh CM had expressed support to Jamat-e-Islami's protest against power outages and also indicated to hold sit-in in Islamabad against federation for not resolving the energy crisis.