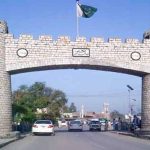 ISLAMABAD: The Pakistan Tehreek-e-Insaf (PTI) has decided to expose party lawmakers who voted for candidates of other parties in Senate polls held in March.
The party has finalized a list containing the names of as many as 13 legislators who went against party policy and voted for other parties' candidates.
Javed Naseem, Yaseen Khalil, Zareen Zia, Nagina Khan, Naseem Hayat, Qurban Khan, and Amjad Afridi are among the lawmakers who figured on the list, local media reported.
In a tweet PTI spokesman Fawad Chaudhry said: "Only the PTI leadership had the moral standing to expose lawmakers involved in horse-trading. Where is this character in conventional political parties? This is why Imran Khan is a hope of Pakistan."
The Election Commission of Pakistan (ECP) is also hearing a case pertaining to alleged massive horse-trading in Senate elections and has asked political parties to come up with compelling evidence to substantiate allegations of buying and selling of votes by lawmakers in the polls.
Chief Election Commissioner Sardar Muhammad Raza lamented that unfortunately, those who sold their votes and those who bought them were parliamentarians.
The Senate elections held on March 3 elections for 52 seats were marred by the allegations of horse-trading. All major political parties aired concern over alleged purchasing and selling of votes.