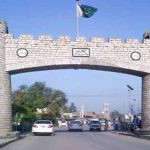 LARKANA: Pakistan People's Party (PPP) chairman Bilawal Bhutto Zardari said no one is with the puppet government as everyone is protesting against them. He said only PPP has solutions for public problems.
Addressing a rally in Larkana, he said the government did nothing for masses and only his party can implement public friendly policies.
He said we have to send packing this government and its facilitators. He said the price of electricity and gas has been increased many times.
He further said PPP would restore human rights and the public message would be delivered across the country. He said journey against the poor government would continue.
Bilawal said PTI and its allies are attacking human rights now while inflation has burdened the common man. He added that the economic condition of the country is in doldrums due to inflation and ever increasing taxes.