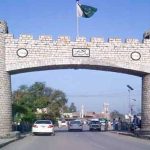 ISLAMABAD: Spokesman for PTI Fawad Chaudhry has welcomed the decision of the PPP and PML-N to join the parliament.
According to reports, the PTI spokesman appreciated the decision of the PPP and PML-N not to boycott the oath taking ceremony and sit in the parliament for strengthening the democracy in the country.
The all party conference (APC) led by MMA had announced not to take oath in the National Assembly and start protest movement against alleged rigging. However, the PPP and PML-N decided against boycott of the parliament.